Rather than updating the Books page (which I just can't bear to delete, but also can't bring myself to spend time updating on a regular basis when I could be, you know,
actually reading.
Paradox!), I'm going to give you a list (yay, a list!) of some of the books I've recently read. I'm not going to bother with full reviews of each one (why? Because that would be uber-time-consuming; again, paradox), but rather give a sentence or two sharing my opinion of the book. Like a drive-by book review. Each title will be a link to the book's Barnes and Noble listing in case you're actually interested in it and want a legitimate summary.
Warning: I will by no means be listing all the books I've read lately, but this could still end up being a rather lengthy post. You might want to go get a snack first. Or just stop reading now.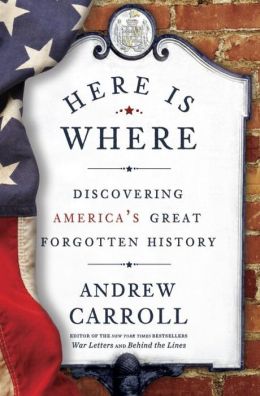 Here is Where: Discovering America's Great Forgotten History
by Andrew Carroll
Great read, fascinating little tidbits of history (hey, did you know the inventor of Cruise Control was blind?). Each mini-story is around 5-7 pages long, and while the author threads them all together well, they can also stand alone, enabling you to read a couple a day for your fun history fix.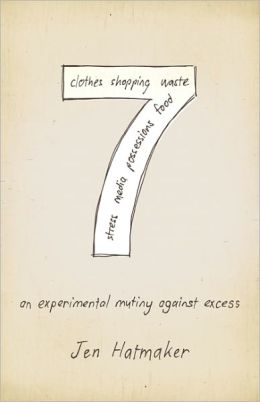 7: An Experimental Mutiny Against Excess
by Jen Hatmaker
If I could force you to read any one book on this list, this would be it. So good. So funny. Will so mess you up.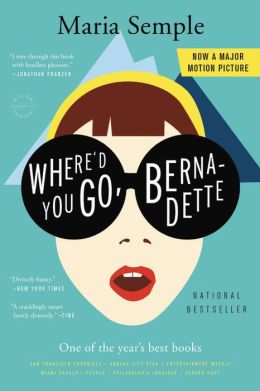 Where'd You Go, Bernadette
by Maria Semple
This book is simply hysterical. Hilarious. There is some cursing, so if that bothers you, you may want to skip this one. I have to recommend it, though; I haven't seen such terrific humor in a novel in a long time, and despite its imperfections, has a fun storyline. Read it if you need a laugh or a lighthearted piece of fiction.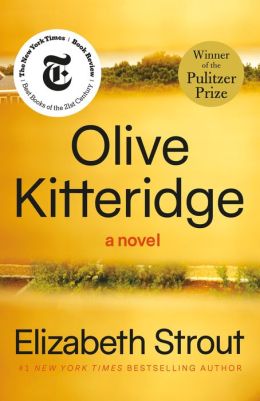 Olive Kitteridge
by Elizabeth Strout
Winner of the Pulitzer Prize for Fiction. As such, it's incredibly well-written, but it's also really dark. May cause you to lose your faith in humanity. I've been really frustrated lately by how hard it is to find fiction that's both well-written, yet contains even a spark of light. I kind of recommend this.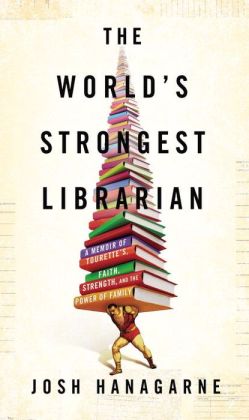 The World's Strongest Librarian: A Memoir of Tourette's, Faith, Strength, and the Power of Family
by Josh Hanagarne
This guy. He has severe Tourette's, lifts weights to help him control it, and became a librarian in the enormous Salt Lake City Public Library precisely because of how challenging it would be to work in a library while in the throes of Tourette's (but also because he loves books). Brutally honest, will make you decide to never ever complain about your life again. You should read it.
Wild: From Lost to Found on the Pacific Crest Trail
by Cheryl Strayed
I loved the crazy accounts and have immense respect for Ms. Strayed for just how difficult this hike sounded. Only problem: I'm not entirely sure I'd actually like her in real life. I guess it's a good thing I just read her book, then.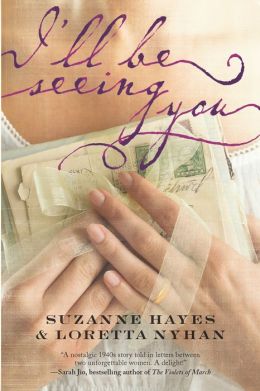 I'll Be Seeing You
by Suzanne Hayes and Loretta Nyhan
Letters back and forth between two WWII soldiers' wives. Touching. Beautiful. Makes you think about how you would behave and cope if your own spouse were off fighting a desperately dangerous war. Read it.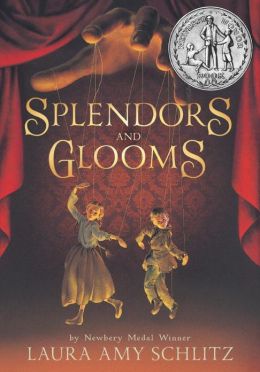 Splendors and Glooms
by Laura Amy Schlitz
Dark but fascinating YA fiction. I read it because I thought it might be a good read for Adelaide. I ultimately decided against it for her- she's not quite ready for some of the content- but I really enjoyed it.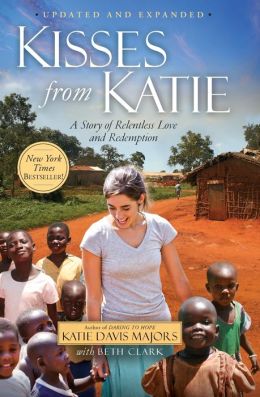 Kisses From Katie: A Story of Relentless Love and Redemption
by Katie J. Davis with Beth Clark
Will make you want to move to Africa and adopt 30 impoverished orphans. Or, barring that, look for ways to serve God however you can in your own life. Inspiring and important. Please, please read this.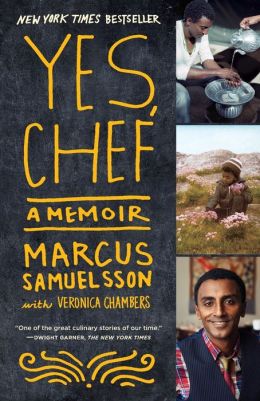 Yes, Chef: A Memoir
by Marcus Samuelsson
A boy from Ethiopia is adopted with his sister into a loving home in Sweden. Works his way up a brutal professional ladder to become a world-famous chef. It's as interesting as it sounds, but if you're like me, will leave you feeling conflicted over how you feel about the author himself.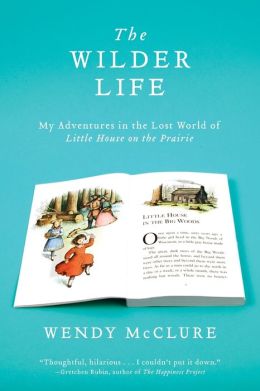 The Wilder Life: My Adventures in the Lost World of Little House on the Prairie
by Wendy McClure
I don't know. I had high hopes for this book. I love the whole Little House series, and so expected to read this and then want to be BFF's with Wendy (because
of course
we'd be on a first-name basis), but then... I just don't know. It wasn't that it wasn't well-written, and I loved reading the parts about how she tried churning her own butter and traveling all over to see Laura Ingalls Wilder-related sites, but somehow... again, I don't know. Maybe it was that she was a touch too introspective about the whole thing? Or maybe it was that I didn't seem to agree with a ton of her personal views, and while that isn't always a game-changer, it seemed to be in this book. I'd probably need to read it again to pinpoint just what bothered me so much about the whole thing, but there's no way I'd waste time doing that.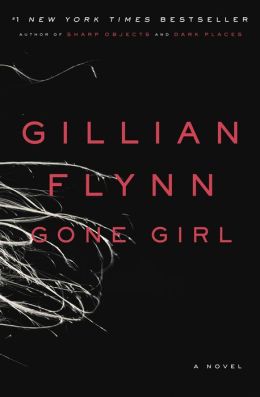 Gone Girl
by Gillian Flynn
This book is wildly popular right now; it's very well-done and hard to put down, but if you don't like books where you hate the main characters, this is not the book for you. Trust me.
Deeply Odd
by Dean Koontz
I believe this is the second-to-last book in the Odd Thomas series (which if you haven't started reading, then I just don't know what's wrong with you), and it was wonderful. You fall more in love with the characters, grow more intrigued by the overall mystery of the series, and will not be able to wait for the promised last book in the series that will pleeeeaaaase God answer all those delightful questions that have been building up for years.
Seriously, if you're still reading, you deserve some kind of medal. Or at least a cookie, which is often better than a medal anyway.